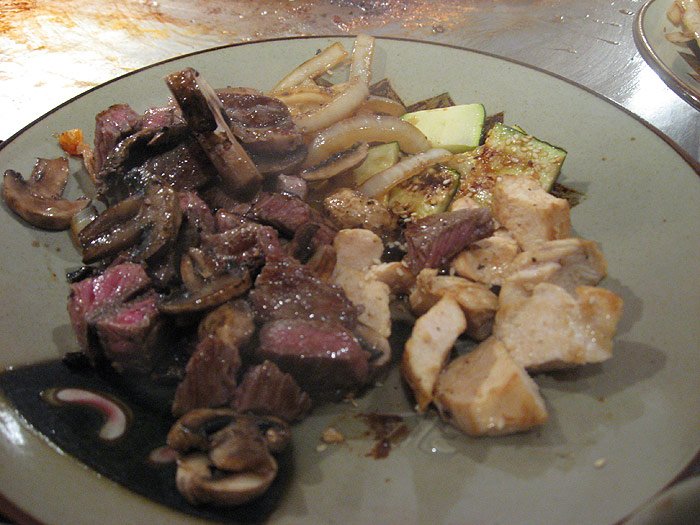 Benihana Teriyaki Chicken and Steak
Copycat Recipe
Serves 4
Teriyaki Sauce
1/4 cup sake
1/2 cup soy sauce
1/2 cup mirin
2 tablespoons sugar
Saute Mix
3/4 lb boneless beef top loin steaks, sliced thin or 3/4 lb boneless chicken, cut into bite size pieces
4 spring onions, roughly chopped
Pour all Teriyaki Sauce ingredients in a pan. Stir the mixture well.
Put the pan on low heat and simmer for a couple of minutes.
Remove from the heat and cool the mixture.
Heat the oil in a frying pan or flat grill until very hot and stir-fry the meat for 2 minutes.
Add spring onions and stir-fry for 2 minutes.
Add Teriyaki Sauce and stir-fry for 1 minute.